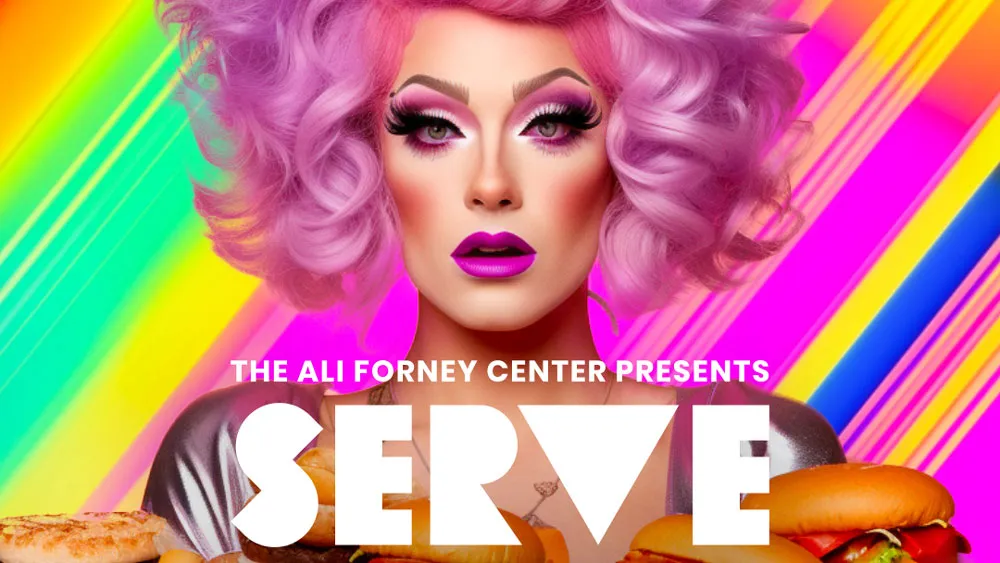 Kevin Aviance to Perform at SERVE, a Dance-a-Thon Benefit for the Ali Forney Center
The Ali Forney Center is pleased to announce SERVE, a dance-a-thon to fight food insecurity for homeless LGBTQ+ youth. The multi-month fundraiser will culminate with a dance party through the decades Nov. 12, 2023, at the historic Queensborough entertainment complex, the Knockdown Center (52-19 Flushing Ave, 11378).
This all-day event will bring together the magic of nightlife, dancing, music, and food while embracing the spirit of queer culture and celebrating the unyielding strength of a community that stands together. Hosted by the renowned Ali Forney Center (AFC), a trailblazing organization dedicated to saving and empowering the lives of LGBTQ+ youth, the immersive fundraising experience aims to raise money and support that will benefit AFC's homeless youth meals program, which serves nearly 400,000 meals to vulnerable communities across 17 housing sites and at its 24-hour drop-in center in Midtown Manhattan. Building on the success of last year's "We are Family" dance-a-thon, which raised $500K, AFC aims to double its impact with this year's SERVE with a $1M fundraising goal. All funds raised will directly support AFC's year-round meal program ahead of the holiday season, a time that can feel especially lonely for many.
"The outpouring of enthusiasm that we have witnessed for SERVE is nothing short of inspiring," said Zachary Cohen, AFC's deputy executive director of development. "Folks are signing up to SERVE a population that is too often overlooked. Together we will harness the power of the dance floor to show homeless LGBTQ+ young people that they are worthy of love, regardless of what their parents may tell them."
This non-stop celebration will provide a platform for people of all backgrounds to unite and express themselves, while showcasing the power of the queer community and its allies. The dance floor will come alive with performances from Kevin Aviance, Lina Bradford and other incredible DJs and notable performers, while participants can refuel with food and drinks from local vendors and culinary artists from the LGBTQ+ community.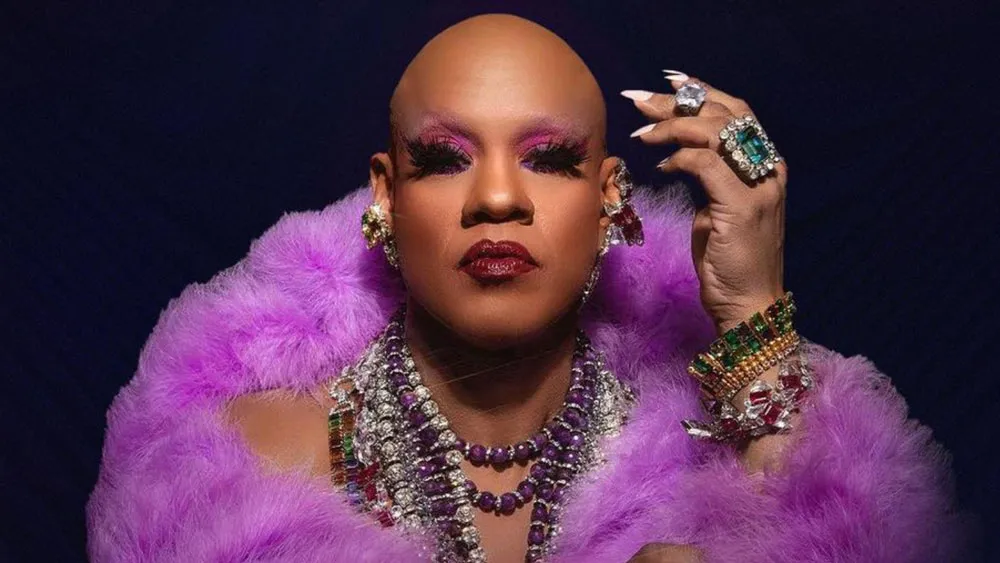 "I'm beyond excited to support the Ali Forney Center this year at their SERVE event supporting the LGBTQ+ Community the best way I know how, through Dance," said Aviance. "Come see me spin and raise some money for our folks."
Registration for SERVE is now open for individuals and teams to begin fundraising. Those interested in participating can visit serve.aliforneycenter.org to register and will be able to secure a B spot on the dance floor, either in person or virtually, and unlock rewards by reaching fundraising goals.
Behind the energy and vibrance of SERVE lies a deeply meaningful purpose–to support AFC's mission of protecting LGBTQ+ youth from the harms of homelessness and empowering them with the tools needed to live independently. Through the support of attendees, AFC can continue to SERVE a powerful message of love and acceptance and create a world where every young person, regardless of their circumstances, feels supported and nourished.
Founded in 2002, the Ali Forney Center is a New York-based nonprofit organization dedicated to providing crucial support to LGBTQ+ homeless youth. Named after Ali Forney, a gender-non conforming teenager who tragically lost their life to homelessness, the center seeks to uphold their memory by offering safe spaces, housing, medical care, counseling, and other vital services to vulnerable LGBTQ+ youth. Recognizing the unique challenges faced by queer individuals experiencing homelessness, the AFC remains steadfast in its mission to nurture and empower young lives while advocating for social change. Learn more at aliforneycenter.org.
---