Gay Nashville: The Latest
Faith Prince returns to Ptown for a pair of concerts this Sunday & Monday with Seth Rudetsky. EDGE spoke to the Tony-winning Broadway star about her career, singing & the key to a happy show-biz marriage.
Escalating an international spat , President Donald Trump said Wednesday he scrapped his trip to Denmark because the prime minister made a "nasty" statement when she rejected his idea to buy Greenland as an absurdity.
A woman charged with spray-painting racist, anti-gay and anti-Semitic graffiti on the county Democratic Party's offices, an art center and an elementary school in Norman, Oklahoma, was hospitalized for medical and mental health treatment.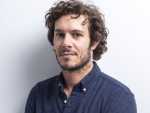 In Adam Brody's new movie "Ready or Not ," in theaters Wednesday, he's part of an ultra-rich family with an odd marriage ritual: When someone marries into the family, that person must pick a card to play a random game on their wedding night.
A federal jury is deciding whether the former head of a private Christian school that novelist Nicholas Sparks founded in his North Carolina hometown was unjustly fired, then slandered when the author said the educator suffered from mental illness.
The 10 queens competing for the crown on "RuPaul's Drag Race U.K." have finally been ruvealed.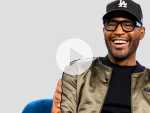 The cast for the 28th season of ABC's "Dancing with the Stars" is...wild.
Despite promises by the socialist government to provide every woman access to family planning, recent surveys and interviews with health professionals indicate access to contraceptives remains incomprehensive.
President Donald Trump acknowledged his aggressive China trade policies may mean economic pain for Americans but insisted they're needed for more important long-term benefits.
Much of the nation's LGBTQ community was incensed when the Log Cabin Republicans, an LGBTQ conservative group, endorsed Donald Trump for next year's presidential elections, but one LCR board member quit over it.
After years of abuse allegations a practitioner of so-called "conversion therapy" and his wife now face charges of human trafficking, abuse, labor violations, and other crimes.
Mike Banning has to clear his name and protect the President in the fast-paced "Angel Has Fallen."
Hasbro is giving plastic packaging the boot. The toy maker said Tuesday that all its packaging for new products will be mostly plastic free by the end of 2022.
With suicides on the rise, the U.S. government wants to make the national crisis hotline easier to reach.
If you're looking for deeply discounted airfare, Secret Flying aggregates hundreds of flight routes each week to make your next bucket list vacation a reality.
Automakers have introduced a flurry of new automotive safety and convenience technology features the past few years. Close-to-new vehicles with these features are now increasingly showing up on dealership lots as used vehicles.
See your "Friends" on the big screen. Deck out your place with "Friends" furniture. Wear your "Friends" as jewelry. Heck, buy the "Friends" Lego set and pretend it's for your kid.
More women may benefit from gene testing for hereditary breast or ovarian cancer, especially if they've already survived cancer once, an influential health group recommended Tuesday.

Paris Las Vegas is rolling out special events to commemorate the hotel's 20th anniversary of its landmark arrival on the Las Vegas Strip.
EDGE was on hand for the Gay Days 2019 Kick-off Party at the Wyndham Orlando Resort.