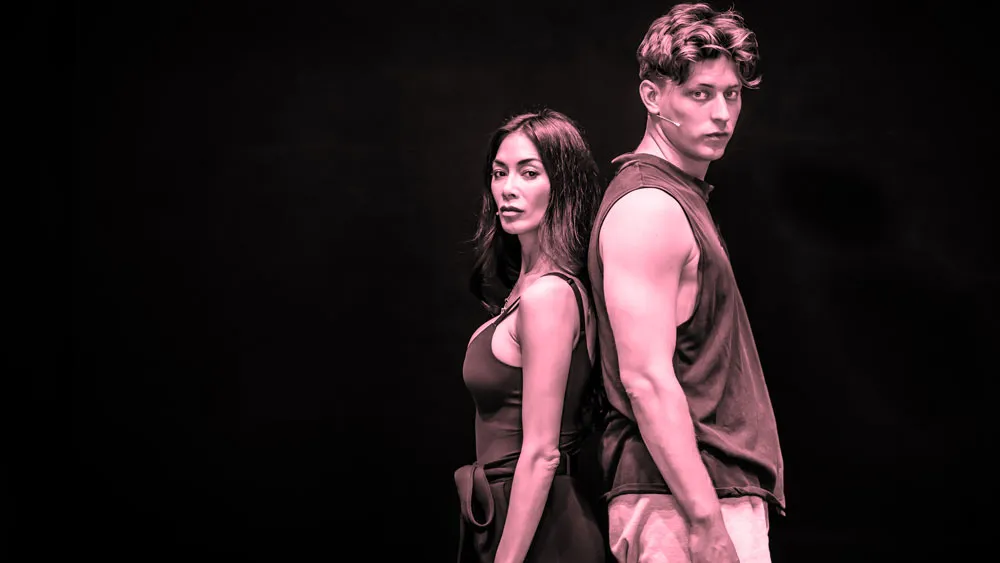 Bold Revival of 'Sunset Boulevard' Features Nicole Scherzinger Covered in Blood
When it was announced last May Nicole Scherzinger was to star as Norma Desmond in a West End revival of the Andrew Lloyd Webber's "Sunset Boulevard," the ex-Pussycat Doll said: "I can't wait to think and play outside the box with brilliant, cutting-edge director Jamie Lloyd."
But who knew that would include a curtain call with Norma Desmond covered in blood? Such is the case in Lloyd's production, which started performances this week at the Savoy Theatre. Lloyd is known for playing outside the box in such productions as the recent "A Doll House" on Broadway with Jessica Chastain, an acclaimed Cyrano de Bergerac with James McAvoy, and an outdoor production of another Webber show, "Evita."
Why Norma Desmond is seen this way is largely a mystery since, despite the murder of gigolo Joe Gillis – whose body famously floats in a swimming pool in the classic Billy Wilder film the musical is adapted from – there is no other moments in which blood might be shed.
But early peeks on social media reveal Scherzinger taking her curtain call in a low-cut black dress covered in stage blood. She is joined by shirtless co-star, hunky Tom Francis, who is also covered in stage blood.
Back in May, she added how pleased she was to work with the legendary composer on one of his favorite musicals. "And to have the honour of working with the legend himself, Andrew Lloyd Webber, to bring this timeless masterpiece to life," she said.
And he returned the compliment. "Nicole is one of the finest singers I have worked with, and I can't wait to get started on this exciting show with her and the rest of this brilliant team."
While early press reports have yet to specify why director Lloyd chose to have his stars covered in blood, early social media comments are over the roof in praising the production, which has a limited run through January 4, 2024.
Even Scherzinger alluded to her bloody look in a tweet.
Reviews for the show are embargoed until its official opening on October 12. But until then word is spreading on social media that this is a must-see production.
---