1 thru 10 of 1835 Stories
A hugely popular anti-gay priest in Brazil was in the midst of a public address when he was shoved off the stage by a 32-year-old woman who reports said is mentally disturbed.
The mystery of the 1983 disappearance of the 15-year-old daughter of a Vatican employee took yet another twist Saturday following excavations this week at a Vatican City cemetery.
Twitter now prohibits hate speech that targets religious groups by using dehumanizing language, a ban it says may extend to other categories like race and gender.
Americans' age, education level and religious affiliation matter greatly when it comes to their opinions on a prospective clergy member's sexual orientation, gender, marital status or views on social issues such as same-sex marriage, a new poll shows.
When 10 Democratic presidential candidates were pressed on immigration policy during their recent debate, Pete Buttigieg took his answer in an unexpected direction: He turned the question into a matter of faith.
Leaders of the Evangelical Covenant Church voted to defrock a Minneapolis pastor and expel his church for permitting gay marriage.
The Indianapolis archbishop said Thursday that his orders for two Catholic high schools in the city to fire gay teachers were about upholding church teaching on marriage and not about sexual orientation.
A conservative American cardinal distanced himself Tuesday from former White House adviser Steve Bannon and severed ties with a Bannon-linked institute that wants to train future populist leaders in Europe.
A private high school is firing an educator to avoid having its ties cut with the Archdiocese of Indianapolis.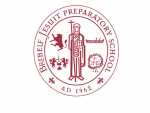 The Archdiocese of Indianapolis no longer will recognize a Jesuit high school as Catholic because it refuses to fire a teacher who's in a same-sex marriage, it announced Thursday.
1 thru 10 of 1835 Stories