1 thru 10 of 5397 Stories
Poles on Wednesday heatedly condemned the power of hate speech to trigger real-life violence after the slaying of a popular liberal mayor, with many calling for stronger actions against those who threaten others.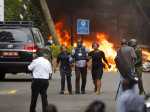 Extremists stormed a luxury hotel in Kenya's capital on Tuesday, setting off thunderous explosions and gunning down people at cafe tables in an attack claimed by Africa's deadliest Islamic militant group.
British Prime Minister Theresa May faces a no-confidence vote Wednesday, a day after Parliament rejected her Brexit deal by a historic margin.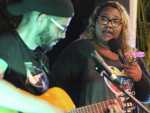 Reymar Perdomo combines her street performances with appearances at concerts and on TV programs, and her song has become the unofficial anthem of Venezuelans who have fled their country's economic implosion.
A gay couple appeared in court Jan. 11 to enter a guilty plea to charges stemming from an alleged threesome that took place aboard a London subway car in February of 2017.
President Donald Trump's Cuba policy is driving hundreds of millions of dollars from the island's private entrepreneurs to its military-controlled tourism sector, the opposite of its supposed goal, new statistics say.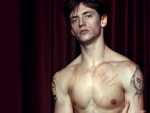 "Take Me to Church" dancer Sergei Polunin's homophobic social media posts and public praise of Russian president Vladimir Putin reportedly lost him a plum dance role in Paris.
Global shares were mostly higher Tuesday as British lawmakers prepared to vote on a Brexit deal that has drawn strong opposition at home.
A strike by security staff at eight German airports on Tuesday is causing travel chaos for tens of thousands of travelers.
The founder of network gear and smart phone supplier Huawei Technologies says the tech giant would reject requests from the Chinese government to disclose confidential information about its customers.
1 thru 10 of 5397 Stories