Gay Nashville: The Latest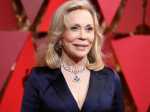 One thing that's been consistent over Faye Dunaway's five-decade career: Things are never dull. As she celebrates her 81st birthday, EDGE looks at some of her outrageous moments.
When Lady Camden sashayed into the spotlight for the first time on "RuPaul's Drag Race" in the Season 14 premiere, proudly proclaiming, "Hello, you sexy bitches!," drag aficionados got to meet one of Northern California's most uniquely talented queens.
It could be said that Alain Bersten worked his way up the "Dancing With The Stars" organization. After joining as a troupe member, he graduated to dancing partner and is currently on tour with the show's live tour. EDGE spoke to him about his career.
Artist James Concannon, the maker of Porowski's jacket, is accusing the toy maker of copying his design without his permission.
Bradley Cooper had to be naked for "six hours" to film the full-frontal scene in the Guillermo del Toro-directed psychological thriller, "Nightmare Alley."
The Arden Theatre Company reopens its doors this month with Tennessee Williams' "A Streetcar Named Desire" after being shut down in March 2020 due to COVID.
Gay rights advocate Jim Obergefell, whose name was atop the U.S. Supreme Court case legalizing same-sex marriage nationwide, announced Tuesday that he's running for a seat in the Ohio legislature.
"Pretty Little Liars" actor Julian Morris turned 39 last Thursday (January 13) and celebrated it with a new tattoo — a sexy, naked cowboy on one of his lower legs.
The Flesh Queer Festival featuring EDM and camping is among the UK's best LGBTQ+ events of 2022, which also includes anniversary Pride celebrations in Birmingham and London.
Out athlete Andrew Blaser will represent the U.S. at the Winter Olympics in Beijing next month in the sport of skeleton sledding. He's the first openly gay man to do so.
Soccer fans in Mexico who utter anti-LGBTQ+ chants will be banned from attending games for five years, the head of the Mexican Football Federation vowed.
Richard Lester's "A Hard Day's Night" has arrived in 4K Ultra HD, carrying over all previous supplements from the 2014 Blu-ray and boasting Dolby Vision HDR for the main feature.
Airlines warn that thousands of flights could be grounded or delayed if the 5G rollout takes place near major airports.

New Zealand's military on Monday morning was able to send a surveillance flight to Tonga to assess the extent of the damage from a huge undersea volcanic eruption.

For the first time in half a year, families on Friday are going without a monthly deposit from the child tax credit.
Here are five ways that car buying has changed, along with a few tips on how to manage it.
K-way, the Franco-Italian brand synonymous with windbreakers, stepped into luxury fashion with its first live runway show on closing day of Milan Fashion Week.
Preliminary research indicates a fourth dose of the coronavirus vaccine provides only limited defense against the omicron variant.
Three women are facing federal charges of attacking an airline security worker who tried to block them from boarding a flight at New York's John F. Kennedy Airport.
Baby talk is cute when grown-ups dote on babies. But when adults converse with each other? Not so much. So why do couples do it?