Gay Nashville: The Latest
Prison officials must keep transgender people reasonably safe from substantial risk of harm and provide them with adequate medical care, the U.S. Justice Department said, wading into a lawsuit filed by a transgender woman against Georgia prison officials.
Republican Caitlyn Jenner said Friday she will run for governor of California, injecting a jolt of celebrity into an emerging campaign that threatens to oust Democratic Gov. Gavin Newsom from office.
Although it may be difficult, getting a personal loan after bankruptcy isn't impossible. You'll have to accept the fact that the lender will likely charge higher fees, along with a higher interest rate.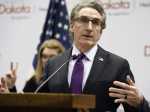 North Dakota's Republican-led Senate on Thursday sustained Gov. Doug Burgum's veto of a bill restricting transgender girls from participating in public elementary and secondary school sports.
Hundreds of theater workers marched down Broadway on Thursday, rallying to demand more inclusion in the industry, protesting producer Scott Rudin and to call for greater transparency from the Actors' Equity Association union.
Harry Styles is part of Gucci's new campaign in which celebs appear in mock episodes of "The Late Late Show." The real stars, of course, are the handbags - and Styles is super-stylish with the classic Jackie bag.
After a year that erased movie titles from marquees and sent seismic shockwaves through Hollywood, the show is going on.
More than a year since the pandemic began, the West End is preparing, with hope and apprehension, to welcome audiences back.
An appellate court ruled for music producer Dr. Luke on Thursday on an important legal question in his defamation suit against pop star Kesha, saying the Grammy-nominated hitmaker isn't a public figure in the eyes of the law.
"We only have information for as long as the vaccines have been studied," said Deborah Fuller, a vaccine researcher at the University of Washington.
Greece says its tourism services will open on May 15 when a ban on travel between different regions of the country will also be lifted.
This Netflix series is a mashup of novels "Shadow and Bone" and "Six of Crows," by Leigh Bardugo.
Peloton's Cody Rigsby has become the go-to instructor for the new exercise giant. EDGE spoke to the former dancer about his newfound celebrity, his love of pop divas and how he wants to take the fear out fitness.
Last year at this time, as much of the world was on lockdown due to the pandemic, Leslie Jordan began posting daily videos of himself on Instagram.
Unlike Bitcoin — and most other virtual currencies — Ethereum is intended to be much more than simply a medium of exchange or a store of value.
EVs are a rarity in India, but the country is now making an ambitious push for what it calls "electric mobility," to reduce smog. But the effort is plagued with technological and logistical hurdles.
The final four have been put through the paces of fashion, comedy, choreography, singing and impersonation. Now, they'll take their final walk to determine who will continue the drag legacy.
For people suffering with lingering, debilitating symptoms months after a bout with COVID, pinning down a definition for long covid may seem pointless. They just want relief.
Governor Andrew M. Cuomo unveiled new reconstruction options for transforming Penn Station -- the nation's busiest transportation facility --into a world-class, 21st century transportation hub as part of the proposed Empire Station Complex.
In certain circles of San Francisco, a case of syphilis can be as common and casual as the flu.