Gay Nashville: The Latest
All soaps are not created equal. Whether you're engaging in contact sports, using gym equipment or simply on the go, your skin is constantly on the defense against bacteria.
San Francisco's iconic cable cars were chiming their bells and rolling again on the city's hills Monday after being sidelined for 16 months by the pandemic.
Sen. Lindsey Graham has become the first senator to disclose a breakthrough infection after being vaccinated against the coronavirus, saying Monday he is "very glad" he received the vaccine, without which his current symptoms would be "far worse."
Weightlifter Laurel Hubbard was never seeking the attention that inevitably came with becoming the first openly transgender woman to compete in the Olympics.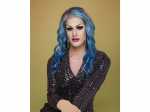 Despite the social distancing of the past 18 months, the use of dating apps in general has surged as people sought connections amid their isolation and dating apps are responding by rolling out new features.
A judge on Monday granted lawyers for Jussie Smollett more time to prepare arguments on several issues, including whether they can introduce a key witness's previous conviction for battery.
Kristine Stolakis gives EDGE the details on her debut feature documentary "Pray Away," a chronicle of leaders in the "ex-gay" movement who now speak out against "conversion therapy."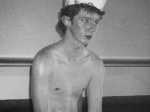 A "demon twink" wreaked havoc on a New York City boat cruise event on Friday. And Troye Sivan jokingly says it was him.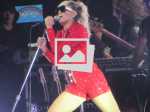 Lollapalooza returned to Chicago in Grant Park to celebrate 30 years as a music festival. LGBTQIA+ representation was not only in the crowd, but the performers as well.
American-born Filipino TV host, columnist, entrepreneur and occasional actor Raymond Gutierrez has come out as gay in the August 2021 cover story for Mega Entertainment magazine.
Despite finally reaching a 70% goal, cities and states have moved to reinstate precautions to counter a crisis blamed on the fast-spreading variant and stubborn resistance to getting the vaccine.
Of all the exploitation films to come out of Canada, the 1983 thriller "Siege" may be one of the most underrated. Severin Films gives this nasty, mean film a terrific new presentation.
There is a growing national movement — bolstered by tens of billions of dollars in federal rental assistance — to find ways to keep millions of at-risk tenants hurt by the coronavirus pandemic in their homes.
Privacy watchdogs — the human kind — warn that police are secretly rushing to buy the robots without setting safeguards against aggressive, invasive or dehumanizing uses.
The tattered myth that gays are generally better off than their heterosexual peers took another hit with a new study that reconfirms gay and bisexual men earn less than straight men do.
Several companies sell vehicle history reports, promising to reveal the past of any given vehicle. In this article, we'll take a look at the two largest vehicle history report providers.

Celebrity dermatologist Dr. Alex Khadavi was arrested and booked for felony criminal threats. The arrest came as a result of a homophobic rant that Khadavi made in a posh LA condo lobby on July 7.
A day after it recorded the most new daily cases since the start of the pandemic, Florida on Sunday broke a previous record for current hospitalizations set more than a year ago before vaccines were available.
Air travel in the U.S. is hitting new pandemic-era highs, and airlines are scrambling to keep up with the summer-vacation crowds.

The idea that sexual desire might be understood as mere preference — like a favorite ice cream flavor — is reductive. "Just a preference" is a familiar and reflexive shield for what experts call racialized sexual discrimination.