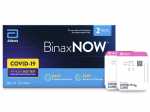 President Joe Biden is betting on millions more rapid, at-home tests to help curb the latest deadly wave of the COVID-19 pandemic, which is overloading hospitals and threatening to shutter classrooms around the country.
The reality is breakthrough cases are becoming more common. Here's what I wish I'd known when those first symptoms laid me low.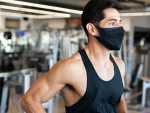 Don't worry if you are confused. Mask guidance has been mixed since the dawn of the pandemic, and new research has altered conventional thinking. We decided to dig in and sort out the latest developments.
A law professor examines the new vaccine requirements for more than 100 million U.S. workers.
Rapid antigen testing is another line of defense against COVID-19, but when and where should it be used?
Booster shots to extend the protection of COVID-19 vaccines may be unnecessary for many people, a leading scientist behind the AstraZeneca vaccine said on Friday.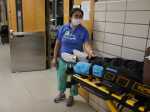 The World Health Organization last month listed it as a "variant of interest" because of concerns it may make vaccines and treatments less effective, though more evidence is needed.
Is it safe to go to a packed stadium even if you are vaccinated? Six out of the seven public health experts that KHN spoke to from big football states were adamant in their response: No way. Not now
The CDC began advising travelers who are at a higher risk for severe COVID-19 illness to avoid cruises. It is also recommending that passengers show both a recent negative COVID test and proof they've been immunized.
For full approval, the FDA required six months of follow-up data. FDA inspectors also visited the plants where the vaccines are made and reviewed each step of the production process for extra assurance.