Holiday travel can be safe if you're fully vaccinated against COVID-19, but officials say people who haven't gotten the shots should delay travel.
Michigan and Minnesota hospitals have reported a wave of COVID-19 patients not seen in months as beds were filled with unvaccinated people.
Non-immigrant adults need to have received vaccines authorized by the Food and Drug Administration or which received an emergency use listing from the World Health Organization.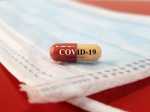 Pfizer has said that its experimental antiviral pill for COVID-19 cut rates of hospitalization and death by nearly 90% in high-risk adults.
If workers die of COVID and weren't vaccinated, their families may not get death benefits they would otherwise have received.
Health officials offered more evidence that vaccinations offer better protection against COVID-19 than immunity from a prior infection.
New variants can emerge as long as the virus that caused the pandemic keeps infecting people. But that doesn't mean new variants will keep emerging as regularly, or that they'll be more dangerous.
Millions more Americans just became eligible for COVID-19 boosters but figuring out who's eligible and when can be confusing.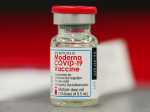 U.S. regulators signed off on extending COVID-19 boosters to Americans who got the Moderna or J&J vaccine, saying anyone eligible for an extra dose can get a brand different from the one they received initially.
U.S. health advisers said Thursday that some Americans who received Moderna's COVID-19 vaccine at least six months ago should get a half-dose booster.