Top Story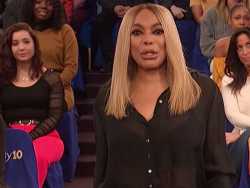 Wendy Williams says she's living in a "sober house" because of addiction struggles.
1 thru 10 of 47089 Stories
It's only 15 minutes, but this major burn includes narrow press ups, mountain climbers with lateral moves and more thanks to Joe Wicks, aka The Body Coach.
Kellyanne Conway's husband is a "husband from hell!" President Donald Trump declared Wednesday, escalating his awkward public fight with the spouse of a top aide.
Human Rights Watch urged Japan on Wednesday to drop its requirement that transgender people be sterilized before their gender is changed on official documents.
An assistant principal accused of harassing a transgender student will be out of his job after this school year.
l Paso-area lawmakers are urging U.S. Air Force Secretary Heather Wilson to reach out to concerned students ahead of the final vote on her nomination as the next president at the University of Texas at El Paso.
President Donald Trump is returning to the state that foretold his 2016 victory and serves as the linchpin of his re-election effort.
Wendy Williams says she's living in a "sober house" because of addiction struggles.
Pope Francis has declined to accept the resignation of French Cardinal Philippe Barbarin, who was convicted of failing to report a known predator priest to police.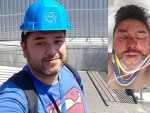 A gay man living in Phoenix, Cesar Marin, took to Facebook on March 16 to describe events he says started with a homophobic epithet and ended with a bashing at the hands of a mob of ten people.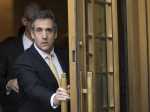 The FBI was investigating President Donald Trump's former personal attorney and fixer for nearly a year before agents raided his home and office, documents released Tuesday show.
1 thru 10 of 47089 Stories