OUTshine Film Festival 2019
The Miami Gay & Lesbian Film Festival started in 1998; the Fort Lauderdale Gay & Lesbian Film Festival in 2008. Both were brought together under one brand to become The MiFo LGBT Film Festival in 2015, with a seasonal event serving each city. Critically and internationally acclaimed, it serves as a platform for numerous premiers and is the largest LGBT cultural arts event in South Florida. Because of its increasing popularity and success, MiFo has been rechristened to the OUTSHINE Film Festival, underscoring its brightness, broad appeal and dynamic multi-cultural location. Outshine is everything you want in a film festival... inviting, glowing, and eclipsing all others before it. Our mission is to inspire, entertain, and educate; encouraging a sense of community through international and culturally diverse film, video, and other media that offer historical and contemporary perspectives on the gay, lesbian, bisexual, and transgender experience. OUTrageous. OUTspoken. And OUTstanding in what we deliver. Join us in 2019 for our 21st Annual Miami Edition, April 18-28 and 11th Annual Fort Lauderdale Edition, October 10-20.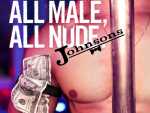 Hollywood portrayals of male strippers don't always depict real life, which is where filmmaker Gerald McCullouch comes in. He is back, shining a spotlight on some of South Florida's best male exotic dancers.
A quirky Japanese tale about family.
A very dark coming-of-age story in which a teenage boy is torn between being exploited by his pedophile priest and his demanding, machismo father.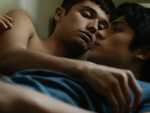 An Argentinian coming-of-age drama, based on a true story, that doesn't end well.
This charming road movie takes its two characters - boyhood friends trying to reconnect - to unexpected, but fortuitous, places.
Few coming of age films offer the emotional range and stark choices this one does, and in the film's young star, Junior Bejar Rocaco, Alvaro Delgado Aparicio has just the sort of remarkable talent he needs to pull it off.
This Belgian comedy gives us a "Green Card" plot twined together with a "Wedding Banquet" sensibility, exploring the nature of sympathy and compassion in the process.
Part thriller, part erotic drama (albeit with the eros mostly submitted), "The Harvesters" yields a cinematic bounty and might well make new stars of its director and two main actors.
Australian genderqueer filmmaker Jordan Bryon takes a look at sexual and gender identity in the Middle East.
This play on film makes that case that if everybody is talking about Jamie, it's because he's worth the buzz.