Film Festival season is upon us, and with it the race for the year's major awards. Check out the favorites and the race for the gold!
Clint Eastwood's film "Richard Jewell" is having its world premiere at the AFI Fest in Los Angeles in November.
Get the snacks and a scorecard ready for the 2019 Emmy Awards.
This is the time of year when the cast of HBO's "Veep" would usually be shooting a new season. Now that the show is done, actor Tony Hale says they'll have to settle for getting together at the Emmy Awards.
NewFest, one of the world's most venerable and respected LGBTQ film festivals, has announced that they will kick off the festival's 31st edition with the New York premiere of Mike Doyle's Manhattan-set ensemble rom-com SELL BY.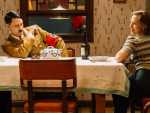 In his last dispatch, EDGE contributor C.J. Prince caps off his time at TIFF, including reviews for big films like People's Choice Award winner "Jojo Rabbit," Rian Johnson's whodunit "Knives Out," the seafaring horror film "The Lighthouse" and more.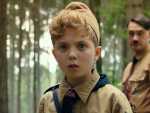 Taika Waititi's Nazi Germany-set satire "Jojo Rabbit" won the People's Choice award Sunday at the Toronto International Film Festival, a prize that has historically been one of the most ironclad predicators of Academy Awards chances.
In his third dispatch, EDGE contributor C.J. Prince tackles some of the most-talked about films at the 2019 Toronto International Film Festival, including "Joker," "Waves," "Marriage Story" and more.
Antonio Banderas says his emotional state from having a heart attack a few years ago influenced his award-winning performance in the Pedro Almodóvar film, "Pain and Glory."
Hard as it may be to believe, "Harriet" is the first feature film about Harriet Tubman.
Renee Zellweger received a huge and overwhelming response to her role as Judy Garland in the upcoming biopic "Judy" when it debuted at the Toronto International Film Festival this week — so much so that it brought the Oscar winner to tears.