Top Story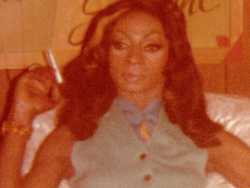 For decades, Jackie Shane was a musical mystery: a riveting black transgender soul singer who packed out nightclubs in Toronto in the 1960s, but then disappeared after 1971.
Diversity is the word as a total of 18 comics — plus host Zach Noe Towers — take to the stage, with three comics appearing on each of Season One's six half-hour episodes.
Out singer Troye Sivan and singer-songwriter Lauv are teaming up for a new single called "I'm So Tired."
At the 2018 Food & Wine Classic in Aspen, Chef Anne Burrell explains the art of braising as she prepares her Braised Chicken Thighs with mushrooms and an almond puree.
A Florida-based company featured on the television show "Project Runway All Stars" is kicking off a new line of leather accessories as part of an effort to help survivors of human trafficking.
If the famous Disney Imagineers provide the "wow" factor with their fantastical feats of engineering on rides and attractions, it's the entertainment division that provides Disney World's heart.