Gay Nashville: The Latest
The BSO's Germeshausen Youth and Family Concerts Conductor Thomas Wilkins makes his BSO subscription series debut in a special performance on Saturday, March 23 that celebrates the music of African-American composers.
Celebrity Series of Boston will present the San Francisco Symphony with conductor Michael Tilson Thomas and violin soloist Christian Tetzlaff on Sunday, March 24, 2019, at 5 pm at Symphony Hall, 301 Massachusetts Avenue, Boston, MA.
Wendy Williams says she's living in a "sober house" because of addiction struggles.
Scottish actor Liam Brennan has been playing the mysterious titular character in Stephen Daldry's radical rethinking of J.P. Priestley's 1945 drama "An Inspector Calls." EDGE spoke to the actor about the role and the play.
James Corden is returning to host the 73rd annual Tony Awards.
Pope Francis has declined to accept the resignation of French Cardinal Philippe Barbarin, who was convicted of failing to report a known predator priest to police.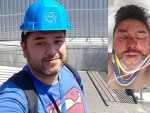 A gay man living in Phoenix, Cesar Marin, took to Facebook on March 16 to describe events he says started with a homophobic epithet and ended with a bashing at the hands of a mob of ten people.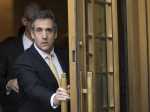 The FBI was investigating President Donald Trump's former personal attorney and fixer for nearly a year before agents raided his home and office, documents released Tuesday show.
Infectious diseases — some that ravaged populations in the Middle Ages — are resurging in California and around the country, and are hitting homeless populations especially hard.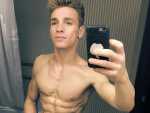 A former porn star and male model, who once dated fashion designer Calvin Klein, was arrested earlier this month for allegedly beating another man with a frying pan, breaking into an apartment, and stealing drugs.
Original Drag Kid Desmond is Amazing is only 11 years old, but that has hardly shielded him from the online taunts and slurs of right-wing trolls who sandwich expressions of concern for his well-being between frequent attacks on him and his family.
Disney's "Mary Poppins Returns" arrives on 4K Blu-ray, regular Blu-ray and Digital this week. While it may not be the original, Emily Blunt shines as Mary Poppins.
With Robert Mueller's findings expected any day, the president has grown increasingly confident the report will produce what he insisted all along: No clear evidence of a conspiracy between Russia and his 2016 campaign.
Apple has unveiled a new iPad that's thinner and slightly larger than its current entry-level tablet.
If you're hoping to reduce household food waste, experts say there are two key things to do: Eat what you have, and buy only what you need.
The pitch sounds tempting. But what exactly do these plans cover? And are they a smart use of your money?
The exhibit titled, "Gender Bending Fashion," examines moments in history when clothing transcended and muddled our understanding of gender.
While studies have shown that straight teeth and a nice smile have a positive effect on self-esteem, social interactions and job prospects, the numerous health benefits received as a result of wearing braces shouldn't be discounted, orthodontists say.
Like Dorothy in the "Wizard of Oz," the Southern California city of Lake Elsinore is being overwhelmed by the power of the poppies.
Talk about POV. In what some might call a personal tech advance, a UK company called Julz has released a product that combines the use of silicon cock rings and video called the "Cock Cam."