Top Story
Ahead of the series finale, "Schitt's Creek" stars Dan Levy and Noah Reid — who play the comedy's soon-to-be husbands David and Patrick, respectively &mda...
1 thru 10 of 14745 Stories
When watched with your brain turned off, "Star Wars: The Rise of Skywalker" is an entertaining and action-packed thrill ride. Unfortunately, it buckles under any cognitive pressure and is easily the weakest of the new trilogy.
Director James Whale's 1936 adaptation of "Show Boat" is now available on Blu-ray from the Criterion Collection, complete with a stunning 4K digital transfer and a huge number of special features. Highly recommended!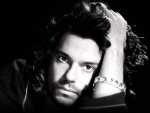 Following in the footsteps of the 2014 INXS documentary "Never Tear Us Apart," this documentary of the iconic singer seems years overdue.
A film so unbelievably generic and forgettable that you may as well not see it at all. Sonic the who?
The Billy Wilder-penned and Ernst Lubitsch-directed comedy "Bluebeard's Eighth Wife" is now available on Blu-ray from Kino Lorber and their Studio Classics label, with a sturdy video presentation and a great audio commentary.
Vittorio De Sica's unjustly butchered 1953 drama "Indiscretion of an American Wife" is now available on Blu-ray from Kino Lorber and their Studio Classics label. With a 2K restoration of his preferred cut, this is a must-see.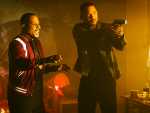 Mike Lowrey and Marcus Burnett are "Bad Boys For Life" who need to figure out who is assassinating Miami-Dade law enforcement before Mike is next.
Sony Pictures on Monday cleared out its summer calendar due to the coronavirus, postponing the releases of Jason Reitman's "Ghostbusters: Afterlife" and the Marvel movie "Morbius" to 2021.
In viewing "Uncut Gems," you might want to take some Xanax beforehand. If only the film came with a prescription.
The horror film "Midsommar" features a sacrifice made by elders in a remote Swedish cult. Is this what some conservatives are suggesting as the way forward?
1 thru 10 of 14745 Stories