Top Story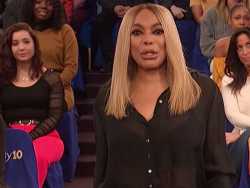 Wendy Williams says she's living in a "sober house" because of addiction struggles.
EDGE writer John Amodeo unwittingly roused jazz & cabaret star Ann Hampton Callaway for a recent conversation. The singer heads to the East Coast next week for dates in NYC & Boston.
"Yoga Play's" bigger questions about how we try to measure sincerity in material ways is the sort of thing art and media don't often examine closely, and it's hard to imagine another show that encapsulates capitalist absurdity so, well, authentically.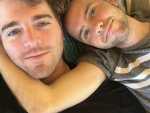 It's been a wild few days for YouTube star Shane Dawson.
A contestant on "American Idol" is making headlines this week after coming out as gay during a performance of an original song.
Despite previously saying he'd be down to star in a sequel to the gay romance drama "Call Me By Your Name" actor Armie Hammer has apparently changed his tune.