The Trump administration is finalizing plans to ease restrictions on oil and gas drilling and other industries that were meant to protect an imperiled bird species that ranges across the American West, federal officials said Thursday.
Ethics experts say Americans these days are barraged with accounts of corruption, greed and amoral behavior to the point that many likely wonder, "Why should I play by the rules?"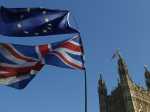 A senior European Union official is floating the possibility of a two-step delay to Britain's departure from the bloc, currently scheduled for March 29.
Gun-maker Remington can be sued over how it marketed the rifle used to kill 20 children and six educators at Sandy Hook Elementary School in 2012, a divided Connecticut Supreme Court ruled Thursday.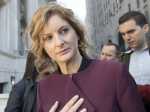 A New York appeals court has ruled that President Donald Trump isn't immune from a defamation lawsuit filed by a former "Apprentice" contestant who accused him of unwanted kissing and groping.
A college entrance exam policy aimed at helping students with disabilities was exploited to enable cheating in what is being described as the biggest school admissions scandal ever prosecuted by federal authorities.
New Mexico would become the first U.S. state to set up its own government-operated marijuana stores and subsidize medical cannabis for the poor under a bill brokered between Republicans and Democrats.
British Prime Minister Theresa May is facing continued opposition to her European Union divorce deal despite "legally binding" changes that she hopes will win parliamentary support for the agreement.
"Medicare for All" has become catnip for Democratic presidential candidates and many lawmakers, yet Republicans prepping for next year's congressional races are also flocking to it — for entirely different reasons.
It's a tip that has been passed onto convicts for years: On your way to federal prison, say you have a substance abuse problem, and you could qualify for a treatment program that knocks up to a year off your sentence.